January 2019
| Mon | Tue | Wed | Thu | Fri | Sat | Sun |
| --- | --- | --- | --- | --- | --- | --- |
| | 1 | 2 | 3 | 4 | 5 | 6 |
| 7 | 8 | 9 | 10 | 11 | 12 | 13 |
| 14 | 15 | 16 | 17 | 18 | 19 | 20 |
| 21 | 22 | 23 | 24 | 25 | 26 | 27 |
| 28 | 29 | 30 | 31 | | | |
Calendar


Bond, Džejms Bond, heroj planetarno popularne i najdugovečnije filmske franšize svih vremena stiže na RTS i narednih 12 vikenda je rezervisano samo za čuvenog agenta 007 britanske tajne službe.Neustrašivog, glamuroznog i neumoljivog junaka romana Ijana Fleminga, na filmskom platnu kroz 26 priča, od 1962. godine do danas, oživelo je sedam glumaca: Šon Koneri, Džordž Lejzenbi, Dejvid Niven, Rodžer Mur, Timoti Dalton, Pirs Brosnan i Danijel Krejg, koji su Bondu poklanjali i pomalo svojih karakteristika, ali ipak delili njegov šarm i uglađenost, sklonost martiniju, ženama, skupim odelima i Aston Martinu, najnaprednija oružja i superioran um - i sve to u službi Njenog veličanstva.
Ciklus Bondovih filmova na Prvom programu RTS-a započeće 21. jula sa prvim filmovima iz čuvenog serijala o najpoznatijem tajnom agentu, u kojima glavnu ulogu tumači po mnogima najbolji Bond - Šon Koneri.
Doktor No (1962)
, film u kom agent 007, prvi put izgovara njegove dve najpoznatije rečenice koje se kasnije ponavljaju u ostalim filmovima: "Moje ime je Bond. Džejms Bond." i "Martini. Mućkan, ne mešan." , a za njim sledi
Iz Rusije s ljubavlju (1963).
Zanimljivo je da u ovom filmu Džejms Bond na povratku iz Istanbula Orijent ekspresom prolazi kroz Srbiju i Hrvatsku, gde se ukrcava na brod za Veneciju.Zatim, ciklus se nastavlja sa Konerijevim naslednicima, prvo ser Rodžerom Murom, zatim Timoti Daltonom i Pirsom Brosnanom, a završava sa filmovima u kojem Bonda tumači Danijel Krejg.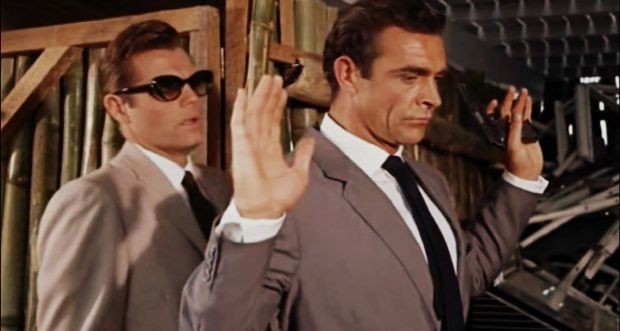 Doktor No
Tokom jula i avgusta emitovaće se filmovi iz perioda od 1962. do 1985. godine
: Doktor No (Dr. No, 1962), Iz Rusije s ljubavlju (From Russia With Love, 1963) ,Goldfinger (Goldfinger, 1964), Operacija Grom (Thunderball, 1965), Samo jednom se živi (You Only Live Twice, 1967), U službi Njenog Veličanstva (On Her Majesty's Secret Service, 1969), Dijamanti su večni (Diamonds Are Forever, 1971), Živi i pusti druge da umru (Live and Let Die, 1973), Čovek sa zlatnim pištoljem (The Man with the Golden Gun, 1974), Špijun koji me je voleo (The Spy Who Loved Me, 1977), Operacija Svemir (Moonraker, 1979), Samo za tvoje oči (For Your Eyes Only, 1981), Oktopusti (Octopussy, 1983)
i
Pogled na ubistvo (A View To Kill, 1985).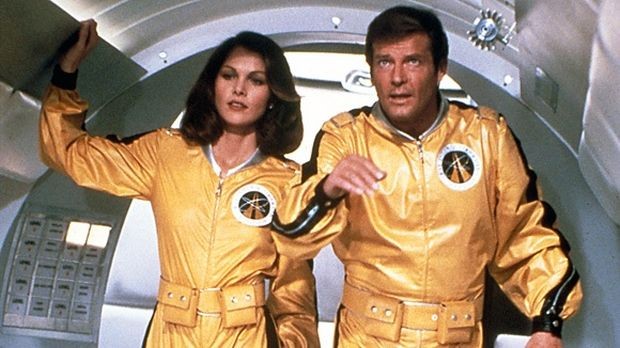 Operacija Svemir
U septembru nas očekuju filmovi novije produkcije od 1987. do 2015. godine:
Dah smrti (The Living Daylights, 1987), Dozvola za ubijanje (Licence to Kill, 1989), Zlatno oko (GoldenEye, 1995), Sutra ne umire nikad (Tomorrow Never Dies, 1997), Svet nije dovoljan (The World Is Not Enough, 1999), Umri drugi put (Die Another Day, 2002), Kazino Rojal (Casino Royale, 2006), Zrno utehe (Quantum of Solace, 2008), Skajfol (Skyfall, 2012)
i
Spektra (Spectre, 2015)
.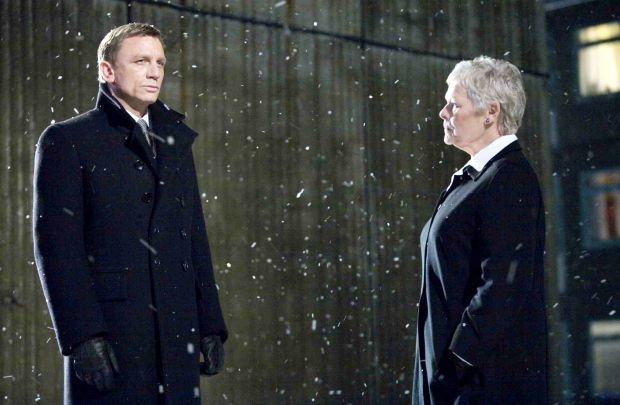 Zrno utehe
Takođe, na Drugom programu RTS-a emitovaćemo i dokumentarac
SVE ILI NIŠTA: NEISPRIČANA PRIČA O AGENTU 007 (Everything or Nothing, 2012)
gde razni sagovornici otkrivaju manje poznate detalje o producentima, rediteljima, glumcima, Ijanu Flemingu i događajima iza kamere, kao i dva nezvanična filma koja nisu rađena po Flemingovom delu - britansko-američku špijunsku komediju snimljenu 1967. godine u režiji Kena Hjudžsa, Džona Hjustona, Džozefa Mekgrata, Roberta Pariša, Vala Guesta i Ričarda Talmidža -
Kazino Rojal
i
Nikad ne reci nikad (Never Say Never Again, 1983)
gde Šon Koneri, posle 12 godina ponovo glumi Džejmsa Bonda.Kazino Rojal Koneri, Mur, Dalton, Brosnan ili Krejg? Tokom 12 nedelja i 26 filmova imaćete sasvim dovoljno vremena da se podsetite ili tek izaberete svog omiljenog Bonda.
(rts.rs)

satelit74

Vip





Broj komentara

: 408


Join date

: 2018-02-07




---
Permissions in this forum:
Ne možete
odgovoriti na teme ili komentare u ovom forumu